Cotillion is a series of ballroom dance-social courtesies-dining etiquette classes for Middle School (5th-8th grades) and High School offered Monday evenings, once a month, at the conveniently located Best Western/Seacliff Inn Aptos, (September 15, 2014-March 9, 2015).  The free introductory first class on Sept. 15th includes traditional punch and cookies; the remaining classes will include dining etiquette training featuring select dinner courses, culminating with a formal 4-course dinner at the last instruction class (a 2-hour class). The Parent Show Party is the final class. We also offer "Manner Up-College Style!"  & "Manner Up, Teens/PreTeens!" and Birthday Tea Party Dining Etiquette Classes are held at The Quail & Thistle Tea Room. Private and Semi-Private Class dates & times to be arranged with prospective students. Please note dietary restrictions on the Contact Page, thank you!
"Manner Up!" 2014 Dining/Social Etiquette Classes at The Quail & Thistle Tea Room:
Fall Semester Special: $40 PER TEEN CLASS, held once a month on Sunday afternoon.
"Manner Up, Teens & Pre-teens!" Courteous Kids, Considerate Teens Classes: Sept 7, (Oct 12 rescheduled), Nov 9, Dec 7 at 1:00-3:00pm. (Limit 10-14 students, or reserve a private booking for your youth team/group 4 weeks in advance for other dates. Spring classes TBA) Build confidence in social and dining etiquette! Registration closes 1 week prior to each class date. Please register on Sign Up Page.
"Manner Up, College Style!" Collegiate & Confident Dinner Class $50: July 13, 2014, 6:00-8:00pm or contact us through the Contact Page, for a private party. (Limit 10 students) Be prepared and confident to meet your college professors, president, advisors, roommates, and fellow students! Makes a fun party! Reservations in advance required.
PLEASE REGISTER ON SIGN UP PAGE. Reservations for each class closed 1 week prior to each class date.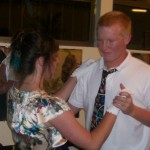 2014-2015 Cotillion Class Times at Seacliff Inn:
Monday Evenings, once a month
(Dates listed below)
Middle School 5th-8th Grades Courteous Kids: Receiving Line and
Instruction from 7:00pm-8:00pm.
High School (and optional 8th Grade) Considerate Teens: Receiving Line and Instruction from 8:00-9:00pm
Aptos Seacliff Inn 2014-2015 Class Dates & Dining Etiquette Menus:
September: 15th (FREE Introductory Class, punch & cookies)
October:  20th (Cup of soup)
November: 17th (Salad, roll w/butter)
December: 8th (Holiday Party-Spaghetti)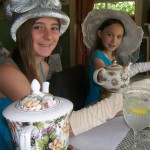 January: 26th (Grilled teriyaki chicken breast)
February: 23rd (Special 2-hour class: Formal Dinner Dance 6:00-8:00pm)
March: 9th (Family Show Party 7:00-8:00pm, punch & cookies)
Every class, except for the punch & cookies (Free Introductory & Family Party) classes, begins at the formal tables for dining etiquette instructions and review, then continues with basic ballroom dance and social courtesies interactions. Please register on the Sign Up Page to reserve your place in a class, thank you!